Our classics on the Wii U and 3DS eShops are now permanently reduced in price!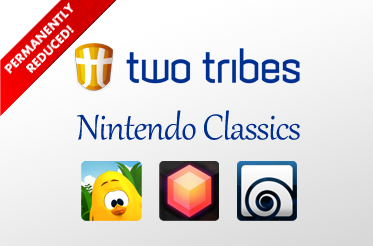 Starting today, EDGE, RUSH and Toki Tori 1 for Wii U and EDGE for 3DS are 50% lowered in price. This brings the games down to $1,99 / €1,99 or roughly your local equivalent. You may recall this was the introduction price too, which we later increased.
So why did we do this, you ask? Nintendo provides daily sales updates, including number of units sold per country. We made a mistake which caused the US introduction price to remain in effect longer than we had planned, which actually gave us a chance to compare what happens when we increased the price in the EU to the numbers in the US. After reviewing the sales data we noticed that the additional copies sold when the games were cheaper resulted in more revenue in the end.
So feel free to pick them up when you see fit, they'll stay on this price point indefinitely!