Always wanted to create a Toki Tori level? Now is your chance! We've decided to release our internal editor (PC only), complete with strange quirks and missing features :) But... with this editor you'll be able to create, load, save and play your own levels! This blog post will explain the editor in more detail.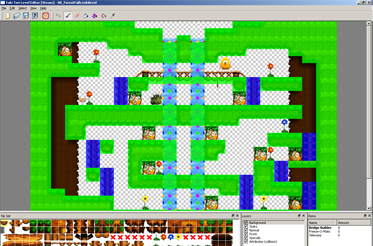 Manual
[todo ;)]
Examples
It is best to learn by example, so we have released four levels (one for each world) in this levelpack. Simply unzip the file and load the levels into the editor. It should give you a fair impression of how to create content for Toki Tori.
Level Submission
Feel free to submit your designs to: .(JavaScript must be enabled to view this email address)
Be creative and perhaps we'll choose your level design for an update!