As a developer we look forward to new hardware, the 3DS is certainly no exception, but what shall we make? Besides Toki Tori that is. ;)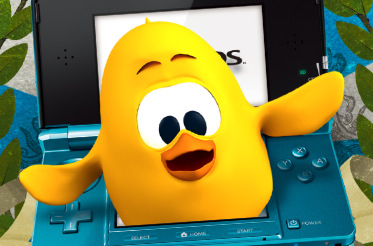 The 3DS has just been released in Japan and it seems to be off to a good start, selling 400.000 units on the first day of release. In a few months, a download service will be added for 3DS players to purchase new games from. Since we've gone download-only in recent years, that's probably where our first 3DS games will end up.
When trying to launch a game early in a console's lifespan, it's difficult to predict what its audience will like. This was especially the case with DS and Wii, and we don't expect it to be any easier when it comes to the 3DS. While this uncertainty troubles bigger developers/publishers, it also means there is a lot of room for experimentation. Early adopters will be looking for something great to justify the price of their shiny new hardware and are very open to new experiences. The only thing that's sure at this point is that those early adopters will largely be made out of long-time Nintendo fans.
So my question to you is: "What should we make for 3DS?"