The Two Tribes Webshop is now live! Before I start talking about the process of the Toki Tori items and webshop, I would like introduce myself first.
I'm Shan and I'm the one and only non-engineer (and woman) in our team. I'm not involved in game development at all, as a matter of fact I don't have knowledge of game development. I only play games :) But the guys are trying to learn me some things about it!
Since November 2011, I've been spending time to realize some Toki Tori merchandise. I started off with an inventory of items that you (our fans) wanted to see. The most popular items were: plush toys, USB flash drives, t-shirts and rubber ducks in shape of Toki Tori.
I went looking for companies who could produce these items for us. My family in Hongkong even helped me to look for companies in China. Unfortunately the minimum quantity of plush toys and rubber ducks were too high. We had to agree on 1000 pieces before they could even start the production. With 1000 plush toys in our office, it would be like a big bird house with no place left to work. I know a lot of fans would love to have a Toki Tori plush toy, so I'm still looking into other possibilities to get those Toki Tori plush toys for you.
So, we decided to go for items which could be produced in lower quantities; USB flash drives and t-shirts. We've worked with Dutch company USB Factory to produce our Toki Tori USB flash drives. We started off with designing a 3D model.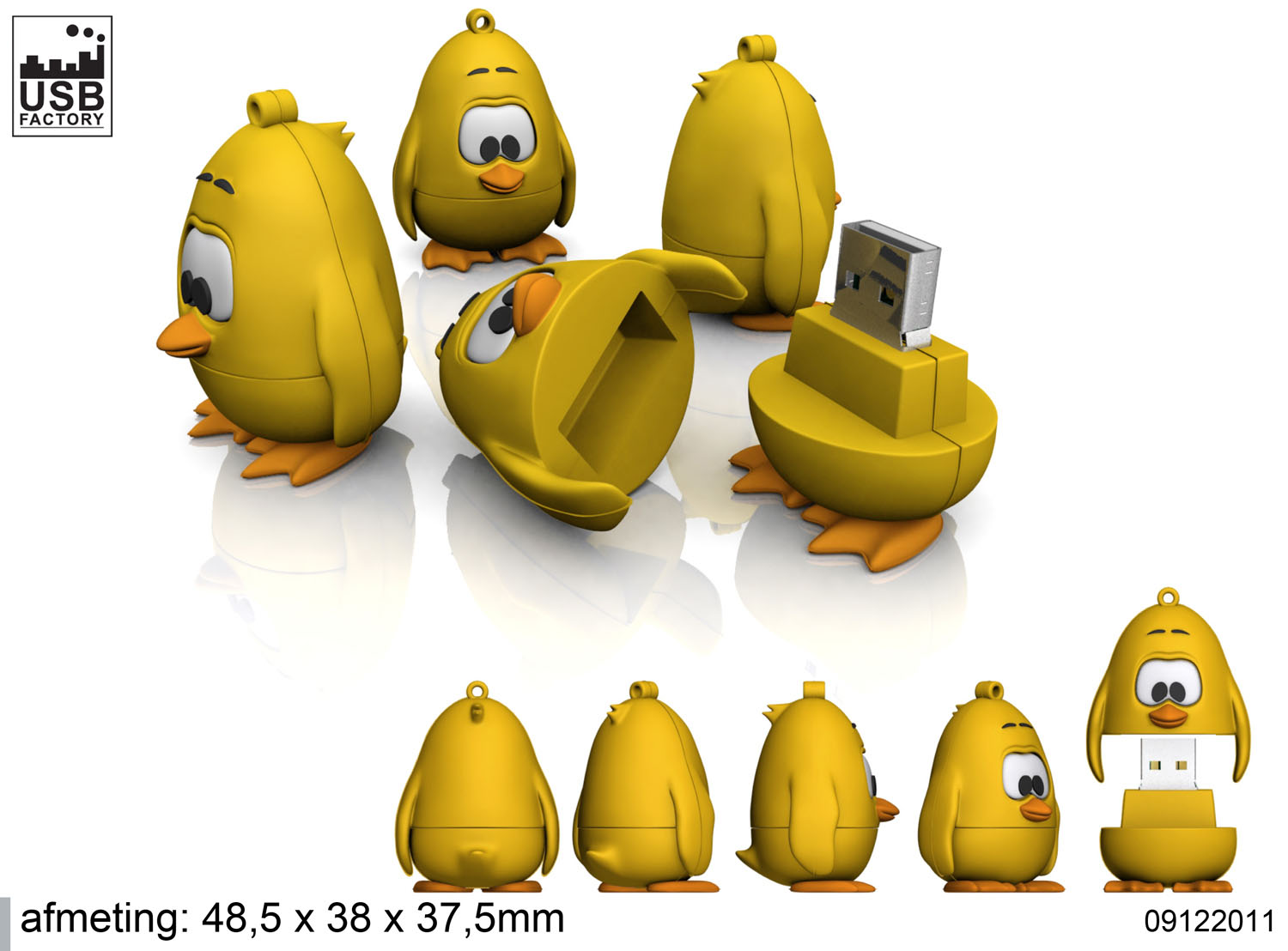 The 3D model was sent to China to make a mold of it. Normally you will get a sample of the mold, but since we were short on time, we decided to go with just pictures.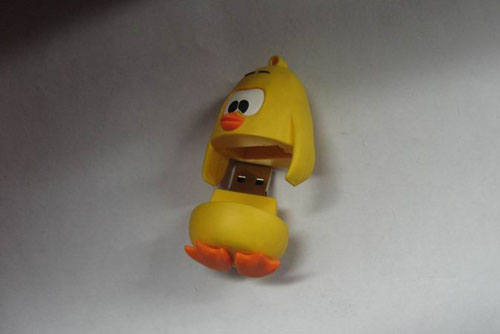 When we saw the first pictures we were really excited! Just some minor changes and it was a big "GO"! After three production weeks, the USB flash drives arrived at the office and everyone here went nuts!
For the t-shirts we've worked with MESMO. In an earlier blogpost we have showed you two designs and as you can see we went for the Toki Tori design. Actually, there is nothing more to say about it, since you probably know how a production of a T-shirt works.
In the last few weeks I've been working with Jay on our webshop. It was really fun and interesting to set up a webshop using webtool Shopify. As I said before, I'm a non-engineer and I have learned a lot about HTML-coding during this process. Jay has mainly worked on the design and I've been working on the functionality of the webshop.
I can talk forever about the process of the Toki Tori items and webshop, but it's probably the best if you take a look yourself at 2trib.es/shop!
If you think something is wrong about it, or doesn't work correctly, don't hesitate to .(JavaScript must be enabled to view this email address)!