The Toki Tori 2 team has a story guy, and it's me! Niels!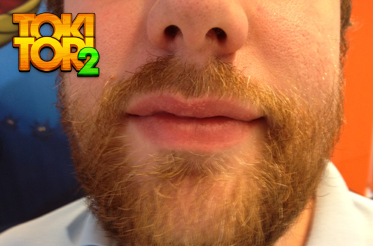 As this is my first post here on the Two Tribes blog, let me do a quick introduction. I've known the Two Tribes founders for more than a decade: I'd started one of the first Dutch games websites and Martijn and Collin came to our office for an interview. They were just wrapping up Eggbert for Game Boy Color, which would be called Toki Tori in the end. Among other things, we spoke about GoldenEye and its design subtleties and I remember thinking: "Wow, these guys really know what's important in a game."
We kept in touch, and years later I was asked to translate Toki Tori to Dutch when they were making the WiiWare version, as for some reason, Two Tribes originally made it in English and their Dutch was kind of rusty (?). I came up with beauties like 'IJsblaffer' for the Freeze-o-matic, which was apparently enough to ask me to come aboard as a freelance director and create the story for Toki Tori 2. Although 'director' really makes it sound bigger and more important than it actually is.
My assignment was an exercise in minimalism: Two Tribes didn't want a story for Toki Tori 2, so could I come up with the story? There was to be no text, no dialog, no cut scenes, and they didn't even want 'triggers': things that change the world permanently when you come across it.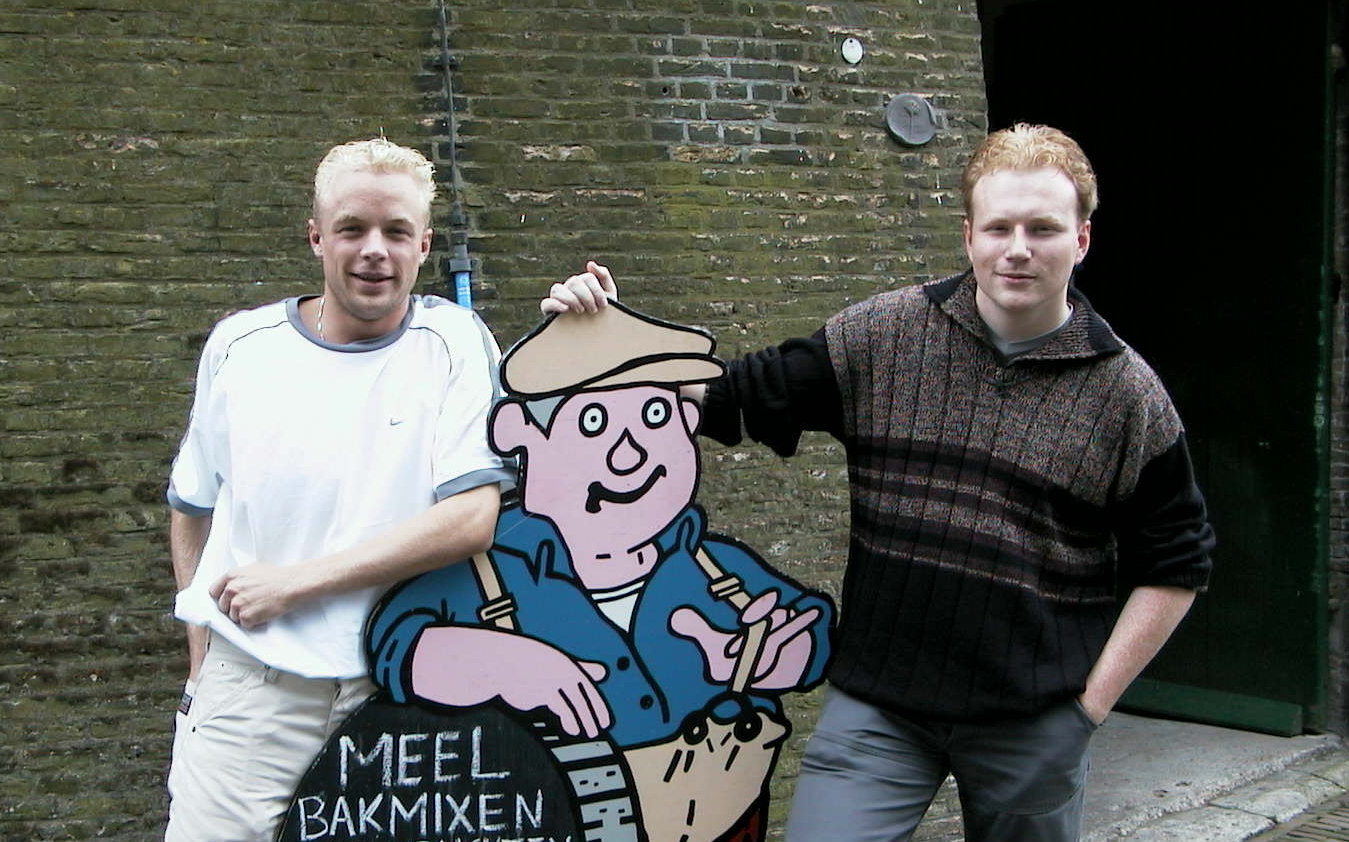 Martijn and Collin at Niels' HQ in 2000
My job was really to come up with the 'where and why' of the game, its characters and its world. To give myself some credit, this is pretty radical for Toki Tori: the first game didn't have much of that. Not even a cohesive theme or style: my favorite example is the victory screen that shows Toki Tori baking eggs, after he's just spent the entire game collecting those same eggs, that were supposedly his siblings. In Toki Tori 1 you were simply a chicken that collected eggs because, well, because!
It was an interesting process. Really a collaboration between Collin, Hessel and myself to find what would be right for the game. I spent a lot of time thinking and writing about Toki Tori's origins and the events that lead to the game, of which you'd see small remnants during the gameplay, as well as some larger 'moments'. Most of the stuff I came up with was ultimately scrapped. But I feel very good about the result. We have just a handful of story elements (including one 'trigger'!), which are being added to the game right now.
It's minimal, but enough to give the game direction: you want to know where you are and what's going on. There's a simple but effective three-act arc that pulls you through the game. It's exciting to see this finally coming together in a playable way, and I'm really curious what everyone will think once the game is out. I'll be watching closely!