Our new office space in Amersfoort hasn't been used before. So we're going to make the most out of this opportunity and make it into a great place to work.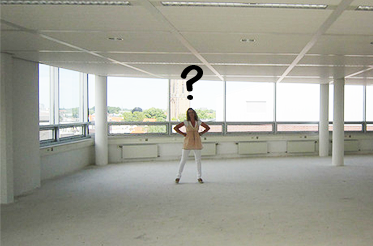 The office in Harderwijk sort of evolved into what it is today, but for the new place we've got the chance to style it completely to our liking. We've gathered feedback from the people that work here and tonight we're going to put it all together to come up with a plan of action.
The best idea so far comes from Hessel, he proposed a slide all the way down to the supermarket, five stories down. Not sure if that's going to make it, but perhaps someone reading this has a great idea?
We'll keep you up to date.