Who would have thought? A game from Two Tribes is going multi-platform! The latest to get the Steam treatment is our blocky puzzle game RUSH. From now on we're going to simply call it RUSH, who needs licenses anyway, right?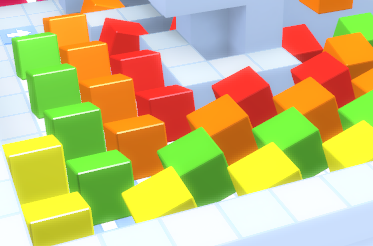 Since we are close to finishing up RUSH for Steam, we'd like to ask you to help us out with testing the game. We've got a dozen or so promotion codes to hand out for people who'd like to get a sneak peek of what we're working on.
We'd like to test it on a wide variety of devices, to get a feeling for the performance. So if you have a crappy netbook or the greatest gaming-rig on the planet doesn't matter, just drop a comment while logged into Facebook or use the 'Notify me' button so we'll know how to reach you!
[UPDATE] PC only for the time being guys.