The number one question we've received since announcing Toki Tori 2's release date was: How Much?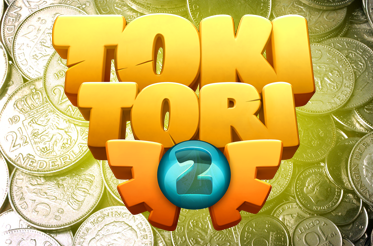 Answering it took us a bit longer than expected, but we learned a lot in the process. Did you know the South African Rand takes its name from the Witwatersrand, the ridge upon which Johannesburg is built and where most of South Africa's gold deposits were found? Neither did we.
What we do know is that when Toki Tori 2 launches world wide on April 4th, it will have a launch discount of 10%, to thank you all for being patient with us!
The following list has the normal prices without the 10% launch discount.
14.99 EUR (Europe)
14.99 USD (USA)
12.99 GBP (United Kingdom)
19.99 CHF (Switzerland)
120 NOK (Norway)
125 SEK (Sweden)
112 DDK (Denmark)
60 PLN (Poland)
600 RUB (Russia)
19.99 AUD (Australia)
23.99 NZD (New Zealand)
14.99 CAD (Canada)
195 MXN (Mexico)
30 BRL (Brazil)
375 CZK (Czech Republic)
180 AZR (South Africa)
Not much longer now! It's almost April 4th!