It's almost 2010 and we couldn't end this year without sending you a Happy New Year card, again complete with future project spoilers :)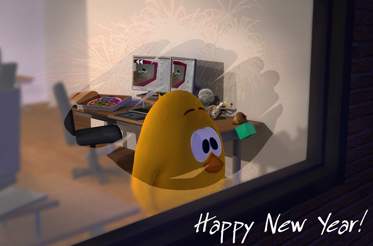 2009 has been a great year for Two Tribes, with released games on the iPhone (Toki Tori and Ice Age) as well as a new WiiWare title called Rubik's Puzzle Galaxy: RUSH. In 2010 we'll continue to work on self-published titles and already have a number of titles lined up for WiiWare, iPhone and other platforms.
We are looking forward to another great year and hereby wish you a happy new year on behalve of all at Two Tribes!
Best wishes,
Two Tribes