Help Scrat, your favorite saber-toothed squirrel, get hold of that elusive acorn in this engrossing platform-puzzle game!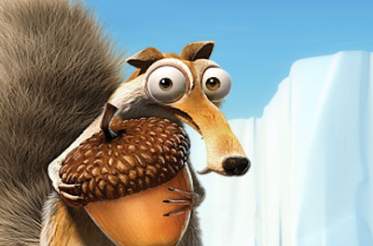 Assist Scrat in avoiding clever obstacles and pesky enemies in this platform-puzzle game for iPhone and iPod touch. Scrat is adept at climbing, hanging from the ceiling, heaving blocks, breaking ice, floating in tar bubbles, solving puzzles and much more.
Join Scrat as he travels through chilly caves, snowy peaks, gaseous caverns and sultry jungles in search of acorns. Each environment offers players new features, challenges and solutions.
The skillfully designed levels offer hours of enjoyment and a few surprises along the way. Perhaps you're dexterous enough to collect enough acorns to unlock the Expert Level!

Features
Features Manny, Ellie, Diego, Sid and Scratte
Easy to play "touch-and-go" control system
4 environments, each with its own unique gameplay
Hours of playtime
Replay value due to collectible system