Garfield has returned to the silver screen in a big way. We will ensure his exciting adventure continues on dual screens as well!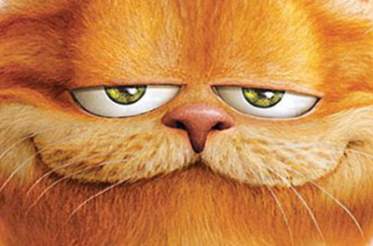 "Garfield's A Tail of Two Kitties" sees our favorite feline hunting for lasagna in this platform game for Nintendo DS. Players will guide Garfield from his hotel room in London to the castle where his new friend Prince has invited him for a royal dinner. Garfield will have to jump, slide and meow for all he's worth if he is to make it to dinner in time!
Mixing 2D gameplay with 3D visuals while using both screens and the built-in microphone, Garfield is an accessible game using the unique features of the Nintendo DS.

Features
3D Platform action
High-speed sliding levels
Unique first person mode
Use of built-in microphone

Rating