Our Toki Tori 2 community is now a thousand gamers strong! Time for build number three!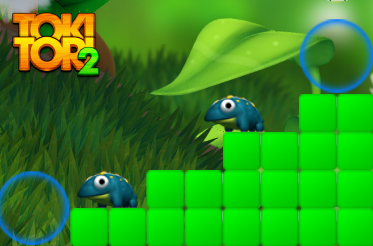 We have recently started using Scrum at Two Tribes and while not everything went according to plan, one of the key principles is that you always end up with a working game after a four week Sprint.
This fits nicely with our plans to be open about the development of Toki Tori 2, as we can show you a new build every four weeks.
Build three has a couple of pretty significant improvements over the previous one. Some under the hood, some pretty apparent.
Toki Tori can be controlled (sort of :))
Creatures and other entities can now be placed and configured in the editor.
A nice new background, resembling a forest environment.
Glowing BerryBugs that respond to Toki Tori
First pass of the telewarp
Let us know what you think in the comments!